Angelika in 1999 and 2001 !
I worked for a large electronic company called Alcatel in Stuttgart.
My job, as an assistant to the Manager Order Realization was very stressful, but I loved it !
On end of July 1999 I left that company.
I'm a little bit mourn about it, for I've had a great boss and nice colleagues !

From first of January 2000 on, I'll work for a new company called
debis Systemhaus GmbH.
In this company I'm responsible for Technical Support EDI-Hotline. This is new for me
and I'm happy to do a new interesting job. So I can broaden my horizons.
Yeah, a millennium job - it can be only magnificently !
Since 2001 our company has changed (aehm, was sold) to a big company named
They are a daughter of TELEKOM.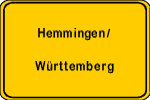 My place of residence !