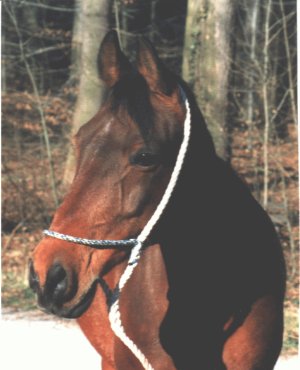 Ganymed
born 12. March 1976
died 31. March 2005
The arabians were my favorite race of horses, therefor I bought one of that race 27 years ago (in 1978) GANYMED. He is an gelding and were 29 years old.
First time we met, Gany was 1 year old and he has taken me on my jacket. This was the decision of our life, at that moment we know we should be together for ever.
The half of my life we are together, that was a wonderful time and still is. Gany is a really nice and clever horse, everybody likes him and he likes everybody.
Gany my old friend is every time looking for fun and some jokes, he always knows he can do what ever he likes, but he knows his limits as well.
Now Gany enjoys his "retirement" and is happy about our friendship, me too ! I'm very proud to have a horse friend like Gany.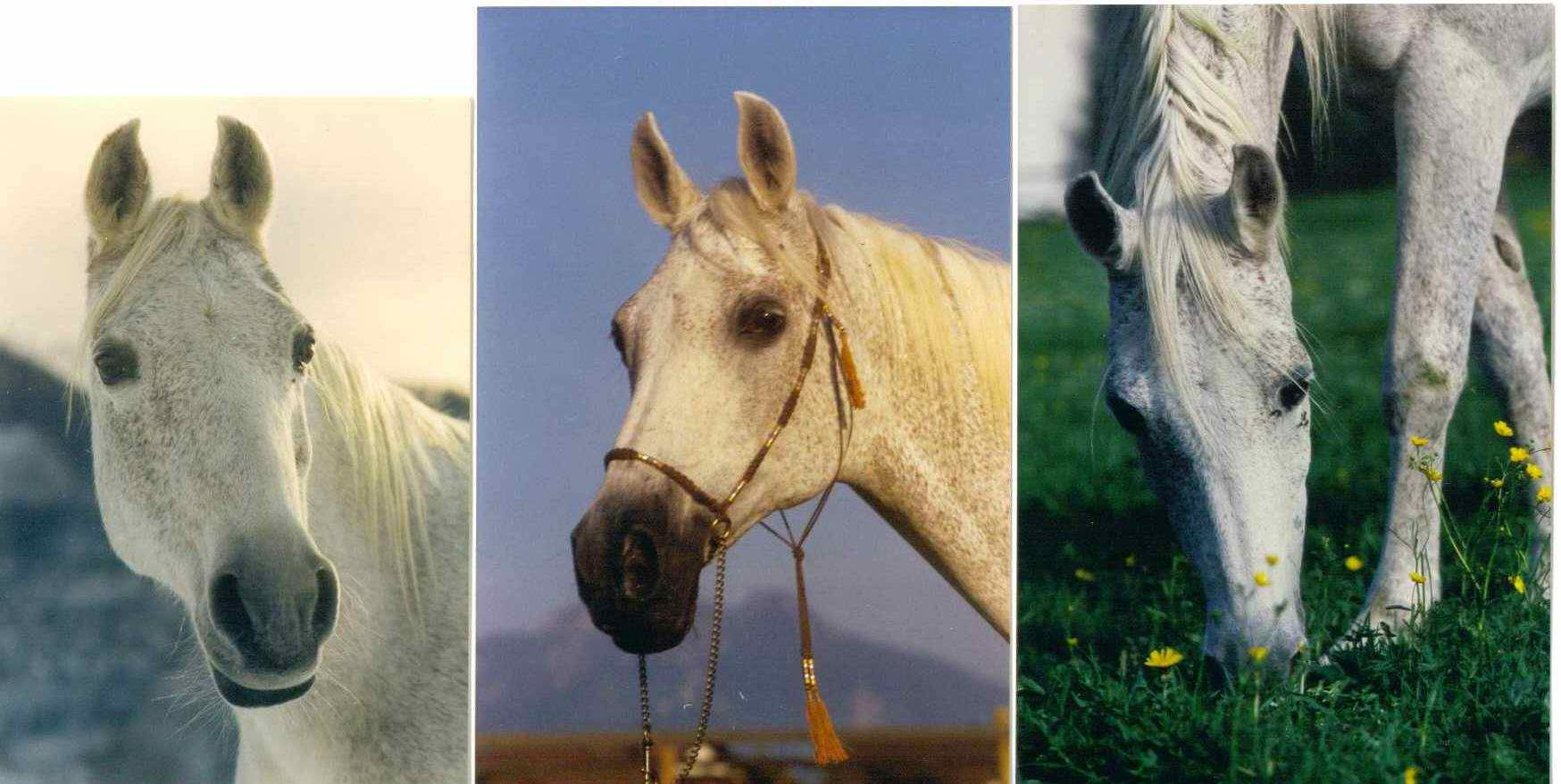 Ganymed's Mum "Wadina"
You see, Gany is an old horse now and he looks a little bit tired. Most of the time he feels good, but this it less year by year. I think it's a normal process, it's even the same as with us humans.
Hope my great friend Gany has fun and he will be fit for a long time again.
Yeah, you can see my old friend can move his head to his stomach, really !!!
Gany and me have had a great and long time together.
I'll never forget him in my life.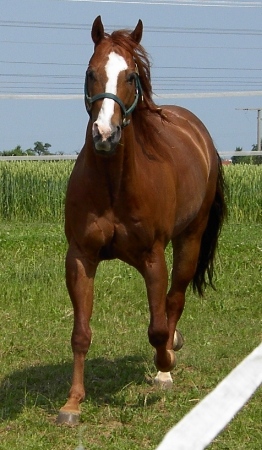 JimBob
In 1997 I bought an another horse named JIMBOB, he is an Quarter Horse (QH) and 11 years old.
The QH are now my favorite race, because you can ride them without stress. The style of Western riding is very easy if you now some basic rules and have a QH for training.
JimBob is a really good and clever QH and he knows that. He is very self confident that's the reason why he does everything to test his influence. So I have to tell him very often that I'm the chief.
JimBob likes to have much work, he always needs to do something. A clever horse like JimBob needs varied work very often, so I have to go for good idea's and than he does his work nice and with fun.
If I don't find the right task for him he likes to have a fight with me. Then I'm working with a little patience but consistently.
Since one year Jimmy has a really very good trainer. The trainer worked nicely and Jimmy learned very much.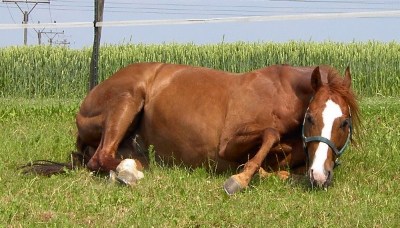 JimBob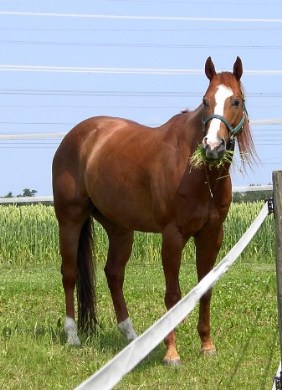 JimBob
JimBob
On JimBob'S first western show he has won the western horsemanship !!!
I'm very proud of that and also mournful that I had to say good bye to Jimmy.
I never can ride again because of problems with my legs.
:-(((
Now in 2002 JimBob was sold !!!

"Someone should tell these people,
'You don't need to whisper to your horse;
you need to learn to listen to him.'"
Greg Darnall -Lone Oak, Texas

"Instead of evaluating each situation,
each horse and each ride individually,
we sometimes have a tendency to lump them all together.
But that won't work....
The main key is to adjust your program to the horse,
not the horse to your program."
Bill Freeman







Top of Page
Backgrounds and Buttons by DESPERADO
Copyright 1998 LaVone Luby -- All Rights Reserved