An expression of a Thank You to my great friend Dieter
My dear, really best and most long standing friend, we know each other now since more than 30 years.
In all of the chapters of my life, you was a wonderful friend and still you are.
I want to say thanks for your friendship and for being a wonderful man, a good husband and a fantastic father.
Thanks for being your witness.
Also thanks to Karin, your wife and mother of your daughter Celine,
she gave us the possibility for having this great friendship.
Thanks Karin and Dieter for your confidence being the godmother to Celine.
I'm very proud to have a godchild like Celine.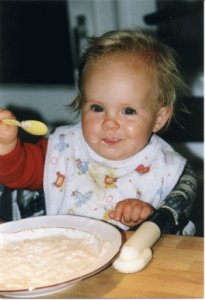 More pictures of Celine and new pictures of her sister Lavinia !


A big Thank You to you, Beate

My dear friend, thanks a lot for being my friend.

I'm still very happy and grateful about our friendship.

You are every time there and giving me your ear to listen to me.

Hope it will long forever.


And a big Thank You to you D.M.

My dear friend and man of my dreams ,

I still love you !

Our love is extraordinarily beautiful.

This words and thoughts are from
my heart and my feeling.

Just listen to this words and enjoy that YOU are a really attractive man with having charisma.

I will ever love you, if you say YES to me !!!


I'm still happy and grateful about our friendship.

You're the only one in my life.

All my other friends, please don't worry,
I never forget you and our friendship,
I also like to say that all of you are fine friends.
I'm very happy to have many friends like you.
A big Thank You !